...and asking multiple people if they knew anything about gathering, buttonholes, etc.  So- if it takes a village to raise a child, in my world it takes a village to help me make a dress for my child.  
I got a pattern, and it looked fairly straightforward.  I had no idea that it would have all these cryptic symbols and assumptions about my sewing knowledge included.  So I went to a "Sewing Pattern Tutorial" night at the house of a lady who is a member of the same playgroup network as me.  That was VERY helpful!  I actually made an earlier dress with "practice" fabric- just cheap $1/yard stuff.  That dress was horrendous.  None of the seams were right, and I even sewed one part inside out.  Oops.  Oh yes, I also discovered that cleaning and oiling your sewing machine regularly truly DOES make a difference in the quality of stitch you get.
Once I felt more comfortable I decided to try with the nicer fabric that I have.  This pattern says it is the "Small" size, but I think Maddox will be wearing it around her first birthday.  It's too long/big for her right now.  And for some reason  (again!) the pic will not turn, so turn your head- sorry.
The front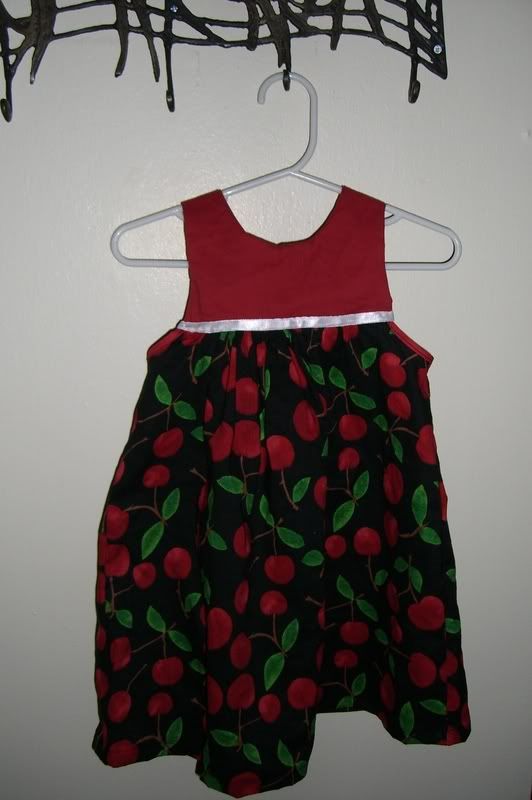 The back- those buttonholes were tough!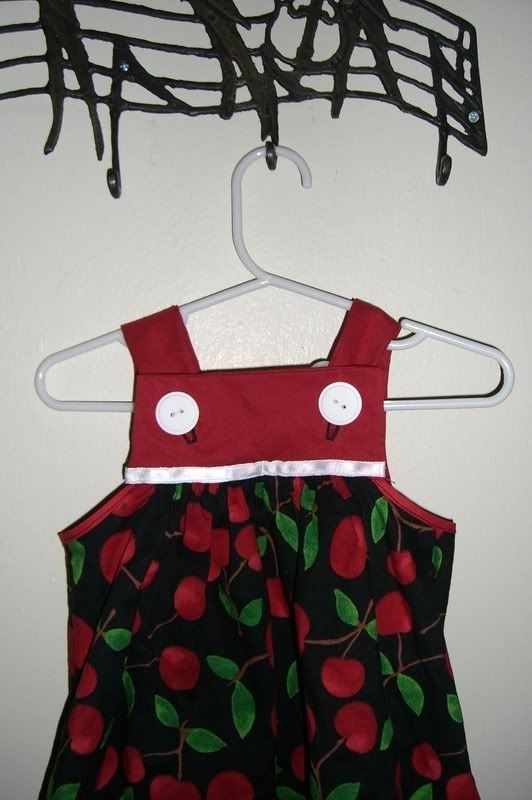 In this picture you can see the gathered part of the dress....and where I had to add a strip of ribbon over the seam because it wasn't even.  I think it looks much better with the ribbon anyway.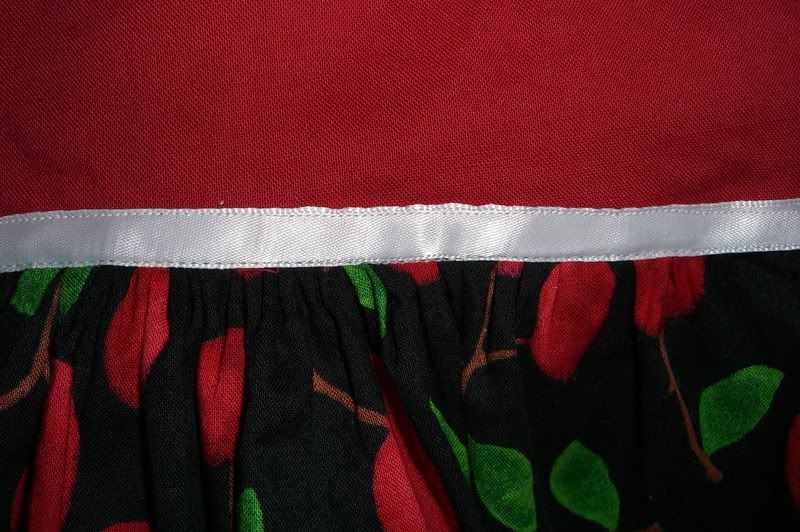 The experience was fun and I'm glad I did it- but I have a feeling I won't be making very many more dresses for Mdx.  :)