I love the Fall, it is my favorite season of the year!  I couldn't wait to take Maddox to a pumpkin patch and let her walk around and check them out.  She helped us pick one out to carve before Halloween.
The Patch, raising money for the Presbyterian Church Youth Mission Trip.
Maddox enjoyed playing with the straw.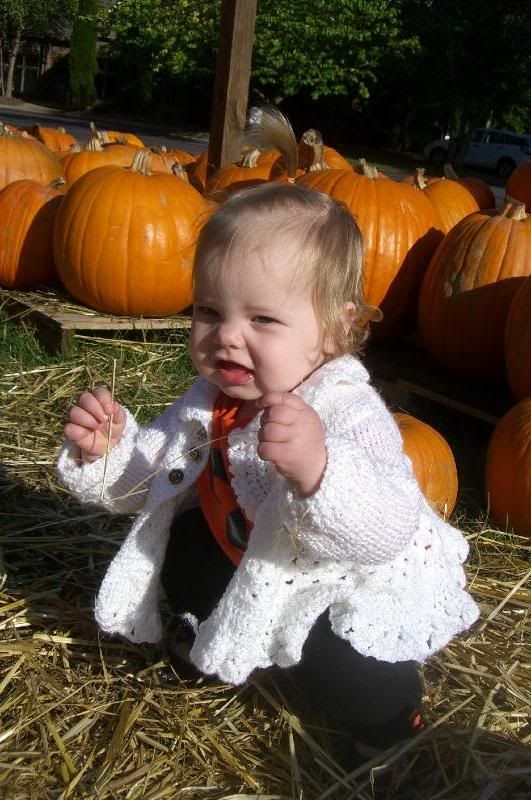 But she really did not want to sit still for any pictures!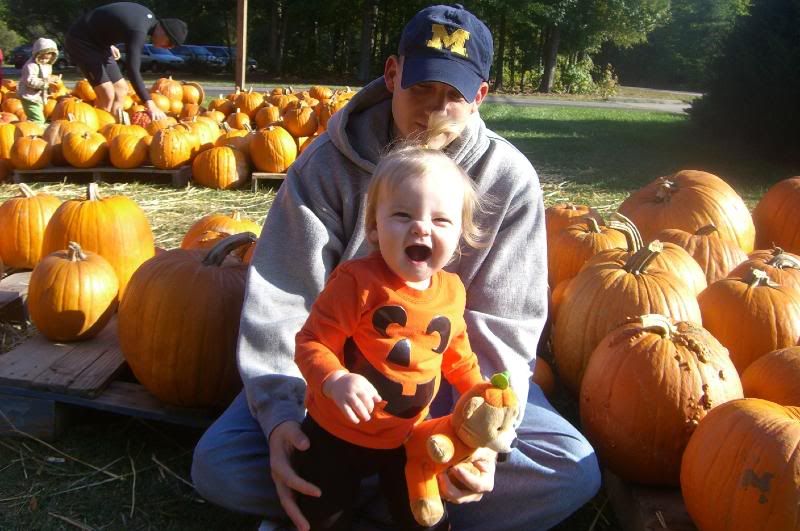 She's trying to peek over the top of all the pumpkins.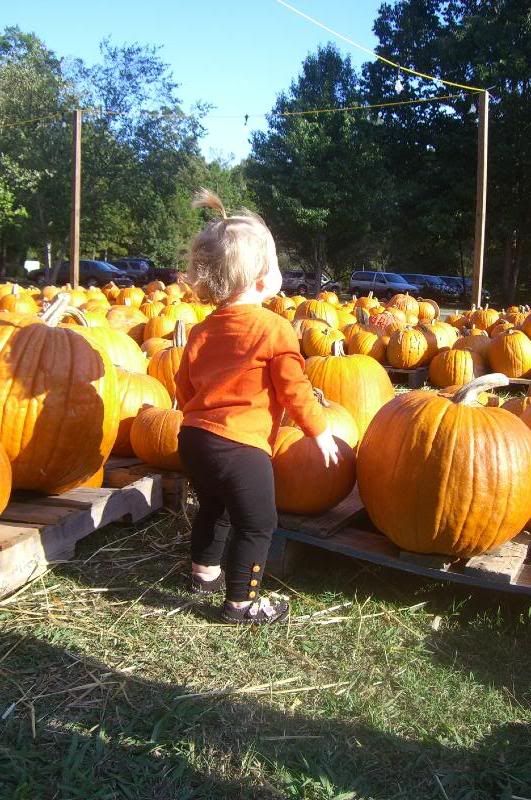 How many can I have?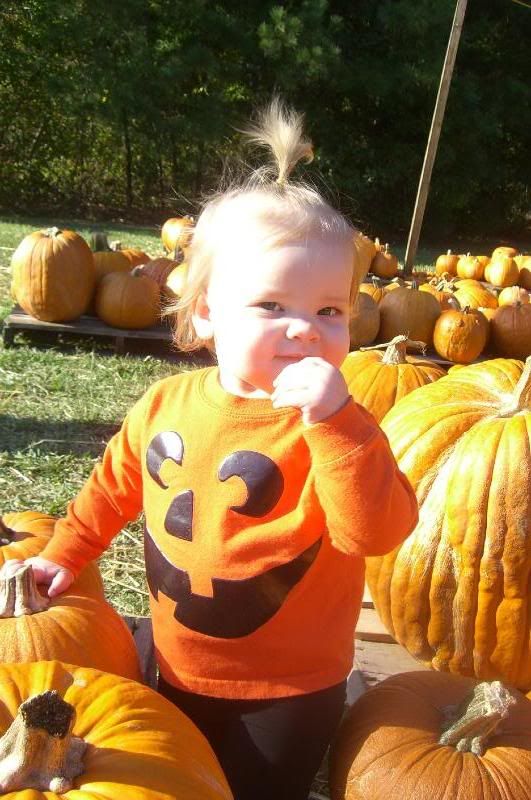 How about this one?