I finally got the pictures to upload!
This is after we got home from a play-date, that's why she has a name-tag on her back.  I also think it is funny her pants are falling off in the back.  She'll thank me for this picture one day I'm sure.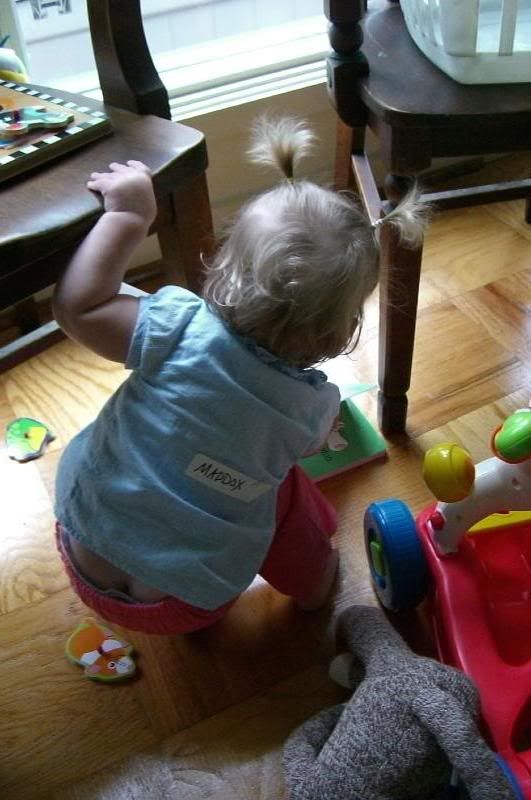 This is a pic of Mdx with two ponytails!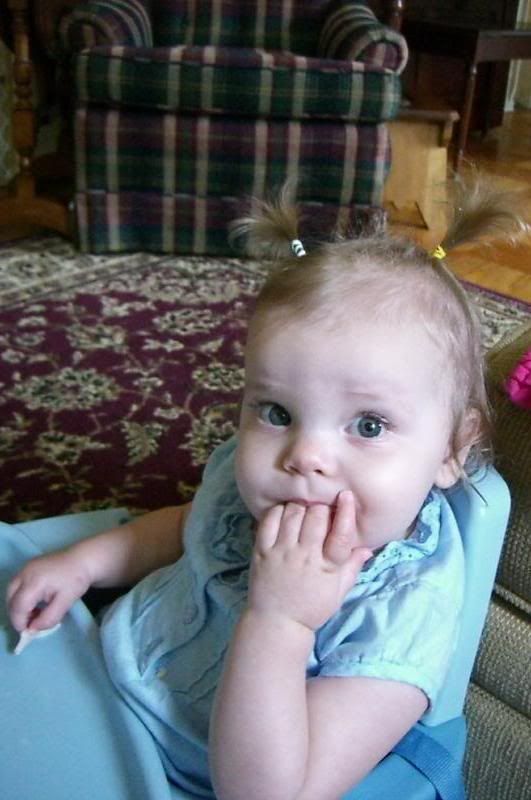 We had a Hurricane (or was it a Tropical Storm?) come by a few weeks ago.  It was funny to hear people talking about evacuating and buying generators.  The stores were packed with people getting water, milk, and bread.....you'd think it was NC during a snow storm.  Anyhow, I wasn't worried because it wasn't a major Hurricane.  We mostly got some wind and rain.  Marshall, Maddox, and I enjoyed a nice walk around the neighborhood right in the middle of it.
Mdx under the rain guard in the jogging stroller.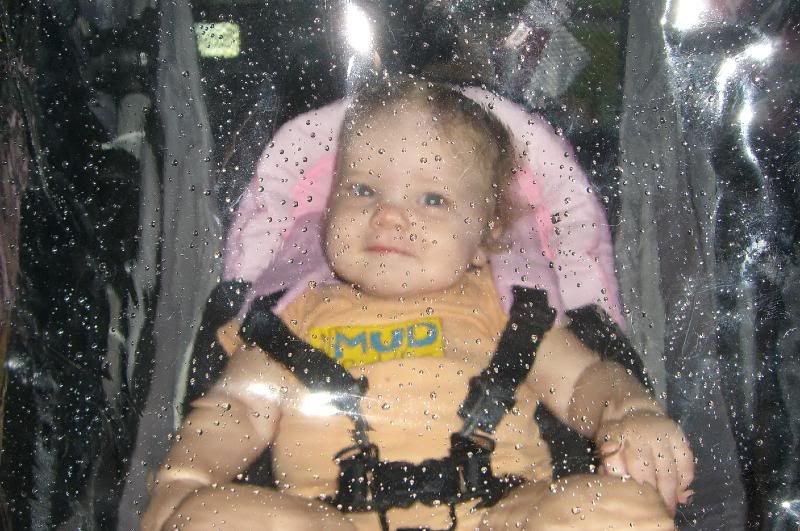 Last weekend we went to the Newport News Fall Festival which was great!  I ran into a few other Moms I know from the area- which was surprising because of how few people I actually know here.  We saw a Chickahominy Indian doing a native dance, saw Revolutionary War re-enactors, walked through the craftsman area, and got some Pumpkin Butter!  Mdx rode in the stroller for a little bit, but mostly wanted to walk, and would have spent an hour going up and down this curb.
Who needs toys when you have a curb?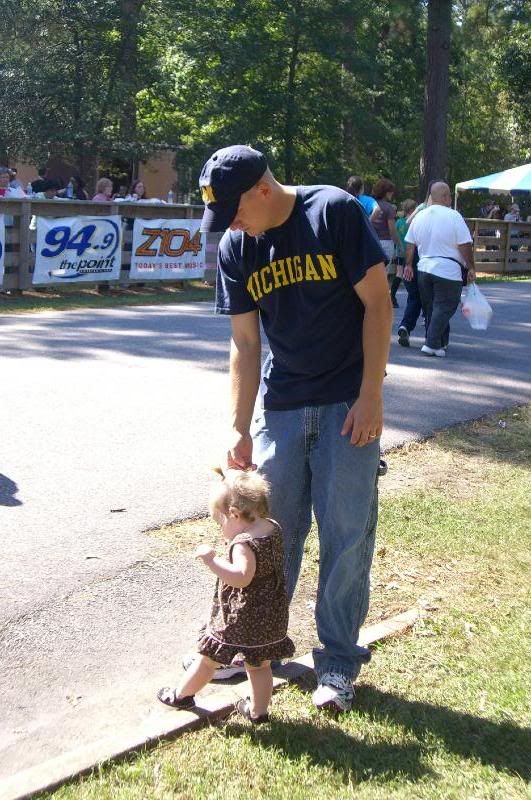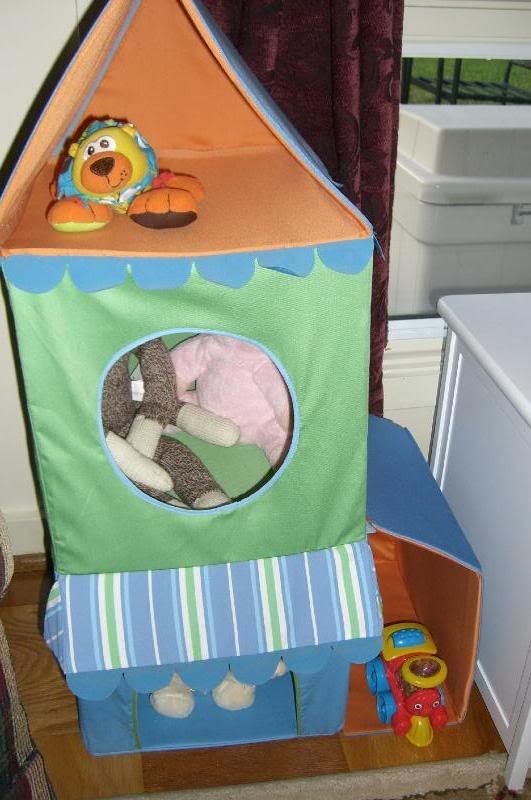 And, sadly our fun playdate friend Eli and his parents Ian and Shannon are moving away!  Ian got a promotion that will allow Shannon to stay home full-time, and they'll be moving closer to both of their families in Michigan.  Still- it's hard to say goodbye to some of the first friends that I made here.....and one of Mdx's first baby buddies.  We'll keep in touch and hopefully see each other again one day.  I know as a military family we have to get used to saying goodbye and making new friends, but right now it's just not that easy. 
Eli just turned 1, and here is a picture of him enjoying his birthday cake last weekend.
And, Mdx during the present opening- she wanted to get down and play with everything!